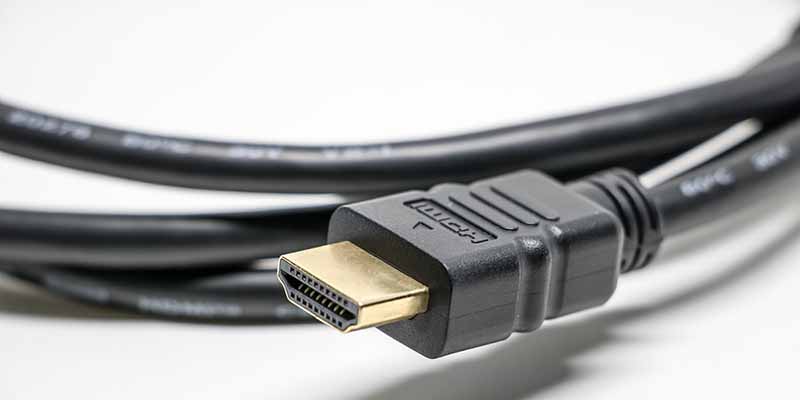 Introduction
Everyone wants the best gaming experience, so most players ask which HDMI port is best for gaming.
There is an increasing search for the best HDMI port and cable for Xbox Series X, PS5, and general gaming. A great HDMI will maximize the console and TV's function, use, and performance.
There are various versions of HDMI cables and ports in the market, and each offers something unique.
You need to find one that'll give you all the functionalities needed by the latest game generation. It should also be able to accommodate any new consoles that arrive. So, let's find out,
Which HDMI Port Is Best For Gaming?
Generally, HDMI 2.0, also known as HDMI UHD, is the best for gaming. The HDMI 2.0 support resolutions of up to 3840 x 2160 (4K UHD) plus has a refresh rate of 60Hz or 60 fps.
In addition, it offers 18 amazing Gbps bandwidth. HDMI 2.0 is the ideal port for 4K enthusiasts as it supports 4K 3D material and higher 4K gaming frame rates.
What are The Different HDMI Versions?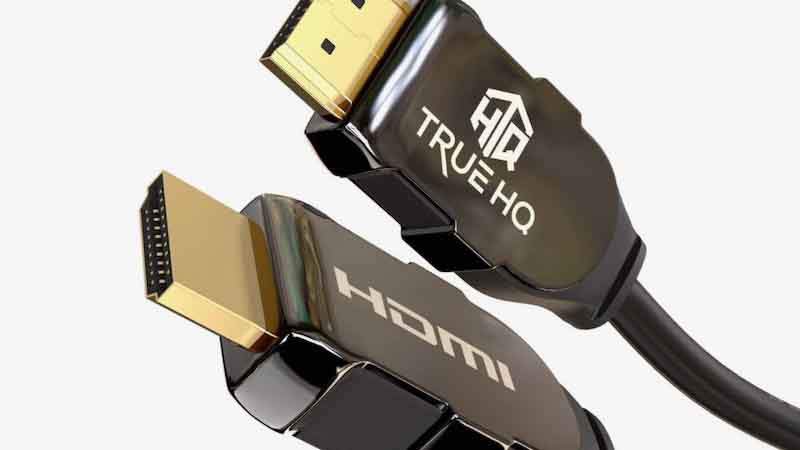 The HDMI stands as one of the best innovations ever. It delivers great image quality and a faster response rate than its counterparts, such as the display port.
HDMI is essential in gaming since it offers a high-speed connection that handles large amounts of data. It means you'll have a smooth/ lag-free gaming experience.
However, the ever-advancing technology means that HDMI is always upgrading. There are various AV equipment, including Xbox, PS5, and the latest smart TV (4K UHD).
All these pieces of equipment have different and unique requirements regarding HDMI cables. Here are the different types of HDMI versions.
It's the latest HDMI on the market. HDMI 2.1 was launched in 2017 and is one of the biggest additions to HDMI technology.
It offers a maximum data rate of 48 Gbps, providing exceptionally high-quality sound and pictures. This version features other innovative technologies and is the most complicated of all HDMIs.
It's the most powerful and can handle 4K images at 120 fps. It can handle up to 10K resolutions at lower fps; this includes 8K – 60 Hz. It's creating a way for the next-generation TVs (8K-resolution).
HDMI 2.0 supports dynamic HDR and provides extra scene information that helps display the pictures better. However, various dynamic HDR technologies like HDR 10+ and Dolby Vision are already available in HDMI 2.0 and 1.4.
It brings new and crucial features to gaming. They include quick frame transport and variable refresh rate.
The last latest feature is an automatic low latency mode; it automatically switches the display to fast response game modes. It does this once it detects a game.
These features are only in the latest consoles, which feature the NVidia RTX 30 graphic cards.
It's the standard HDMI for most devices. HDMI 2.0 offers a great bandwidth that can handle 4K video well.
The version offers up to 18 Gbps that supports 4K at a refresh rate of up to 60 Hz. It also supports high dynamic range (HDR) and color space of 10/12 – color resolution bits.
HDMI 2.0 has the extra playback in the new hybrid log gamma format that BBC uses. Other major broadcasters are working to have this format too.
The HDMI 2.0 can offer some of the exquisite features available in HDMI 2.1. For example, you can enjoy the eARC lossless sound technology and the Free-Sync variable refresh rate gaming system.
The HDMI 1.4 was the deal in 2009 and was the 1st that could handle 4k picture resolutions. But it can only support the 4K at 30 fps.
As much as it supports high dynamic range playback, its 4k only offers 8-bit color quality, which is lower than in later versions.
Most devices, including the original PS4, affordable TVs, projectors, etc., have this affordable port.
HDMI 1.4 has the HDMI Ethernet Channel (HEC) that shares the internet among connected devices. This makes it useful for smart home installations.
HDMI 1.4 supports amazing audio return channel technology. The port can work as an AV audio output or input.
You can use the HDMI port to transmit audio from a digital audio track (TV) to an external arc-enabled audio device. The external arc-enabled devices may include a soundbar or AV receiver.
Comparison Table (HDMI Versions)
| | | | |
| --- | --- | --- | --- |
| | HDMI 1.4 | HDMI 2.0 | HDMI 2.1 |
| Multiple Full HD Monitors | No | Yes | Yes |
| One Full HD Monitor | Yes | Yes | Yes |
| Multiple 4K Monitors | No | No | Yes |
| One 4K Monitor | No | Yes | Yes |
| Connect Game Console To TV | Yes | Yes | Yes |
| Connect Blu-ray or DVD To TV | Yes | Yes | Yes |
| Connect PC To a Monitor For Gaming | No | No | No |
| Connect Game Console To TV | Yes | Yes | Yes |
| Dynamic Refresh Rate For Gaming (XXS & PS5) | No | No | Yes |
| 8K Support | No | Yes (30Hz) | Yes (60Hz) |
HDMI Cables
There are several types of HDMI cables in the market. Each type of cable carries a specific data amount. If you purchase the cheapest HDMI cable, it will likely offer you only some of the necessary features.
For example, if the HDMI cable can't carry at least 40 Gbps, it can't support 4K at 120Hz gaming. There are three "standards" when it comes to HDMI cables.
They are the most basic HDMI cables on the market. These HDMI cables can't carry 18 Gbps data which is common in most HDMI 2.0 4K/HDR connectivity.
However, they are the cheapest, something that most people love to hear. But you shouldn't invest in them if you need the latest smart TV capabilities or 4K quality.
You can refer to them as high-speed cables. These category cables will provide 18 Gbps which are HDMI 2.0 features.
They are the latest HDMI (2.1) cables on the market. Its data rate is higher than 18 Gbps from category 2 cables. It offers as much as 48 Gbps. This ultra-high-speed data cable can handle huge data amounts.
HDMI vs. Display Port Connection
Today HDMI and Display ports are standard in most electronic devices. The two technologies look similar, but their functioning is different. You should know more about the two ports to ensure everything is clear when purchasing.
The display port offers more bandwidth than HDMI cables. The display port cable carries more signals simultaneously if the bandwidth is higher.
It's the best option if connecting several monitors to your PC. You should use the display port cable to connect the monitor when gaming on your PC.
On the other hand, HDMI supports ARC (Audio Return Channel). Therefore this makes it the best choice to connect your television with a home cinema set.
It transmits clear and crisp sounds to the cinema set. The HDMI cable can transmit the internet.
It offers an internet speed of up to 100 Mbps on your PC.
Lastly, you can connect your gaming console, like PS5, Xbox Series X, etc., to your TV using HDMI. You'll surely get high-quality images and sound.
Why Should You Buy Ultra Certified/ Premium HDMI Cables?
From the packaging, you can tell that an HDMI cable is ultra-high-speed, high-speed or basic. But they still need to pass the HDMI licensing group assessment.
You shouldn't expect an HDMI cable that hasn't passed this assessment to deliver all the features it promises. Note that most HDMI cables don't get the certification.
The uncertified connection cables should still function well. But if you need 100% peace of mind, you should buy cables that have passed the assessment.
Manufacturers advise buying certified cables if you need long ones, such as 5 meters or more. Certified HDMI cables feature a badge with a QR code.
Premium and certified HDMI cables are available in the market. But the ultra-high speed cables' official certification was in 2020.
What Is an Active HDMI Cable?
In HDMI, there are active and passive cables. But most are usually passive, transmitting the signal to all directions.
The active ones transmit video signals in one direction. They depend on power boosters to enhance the signal from the source.
Active HDMI cables aren't necessary for typical applications. However, an active HDMI cable makes a difference if the cable is long, like 30+ feet.
It's because the length of the HDMI cable affects its reliability. The longer the cable, the less reliable it is.
Is It Worth Buying an Expensive HDMI Cable?
There are different types of HDMI cables, and it's possible to find yourself spending thousands of dollars on some. But there needs to be a compelling reason to purchase an expensive one.
During analog times, one needed the best cable to get superior picture and audio results.
But that's not the case today. The HDMI's digital nature means that it transmits or doesn't transmit signals.
However, the relatively expensive HDMI cables can offer some extra capabilities or features. For example, they can be home-friend flat cables that run under carpets or have extra-strong mounts.
The expensive cable will be more effective for long cables or 4k and 8K screens. That's because they can transmit signal bandwidth more consistently.
How to Connect Your Gaming Console to TV Using HDMI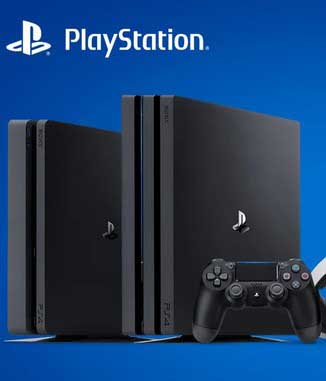 Today HDMI is quite popular and standard in most devices. It offers more picture and sound quality than other connection technologies.
Both newbie and professional gamers love HDMI because of these qualities. Here are the steps to connect your console to the TV using HDMI.
Power on your TV and go to settings.
Under settings, choose TV Inputs (The options are usually HDMI and RCA).
Select HDMI 1, 2, or 3 depending on the TV port connected to your console.
The TV will ask you to either rename or remove the HDMI. You can change the name to whatever you like—for example, Xbox, PlayStation, etc.
The home screen will show the display you've selected for your gaming console.
After this, your TV should be able to display all the information from the decoder.
Frequently Asked Questions (FAQs)
Are HDMI Ports Important For Gaming on TVs?
Yes, HDMI games are crucial for gaming since they offer an ultra-high-speed connection that handles large data amounts. Therefore you'll have a large-free and smooth gaming experience.
Are Some HDMI Ports Better Than Others?
Regarding gaming, some HDMI port types are better than others. The best HDMI ports for gaming are those that support 4K resolution and 60 fps. Such HDMI ports are common in high-end gaming laptops and PCs.
What Are The Uses of Different HDMI Ports?
There are several HDMI ports, and each performs its unique functions. The most popular port is the standard HDMI port. It works well with HDTVs and other high-definition devices.
The mini HDMI port works with smaller devices like digital cameras and camcorders. The last one is the micro HDMI, which is compatible with smaller devices like tablets and smartphones.
Does an HDMI Port Enhance Gaming Experience?
If you want to improve your gaming experience, you should use the HDMI port. Generally, HDMI ports offer better video and audio signal quality than other ports.
Therefore your game will be more immersive, and thus you'll enjoy it. Additionally, HDMI is standard today and is available on almost all devices. You won't experience compatibility issues.
What Influence Does The TV Have on The HDMI Port?
You must understand that the best HDMI gaming port depends on your television. If you own a 4K TV, you'll need HDMI 2.0; it supports 4K at 60fps.
For a 1080p TV, HDMI 1.4 is enough. It supports 1080 at 60 fps. If you have a more powerful device than the listed ones, you can use HDMI 2.1. It's the newest version with the most amazing features.
Conclusion
Most gamers usually ask which HDMI port is best for gaming, and the article answers this. The HDMI 2.0 is the absolute choice for gamers. That's because it has all the essential specs.
Although HDMI 2.1 is superior to HDMI 2.0, there are better picks than this. That's because most games and older televisions (3 years old) can't handle 120 fps. Overall, this makes HDMI 2.0 worthy and reliable.