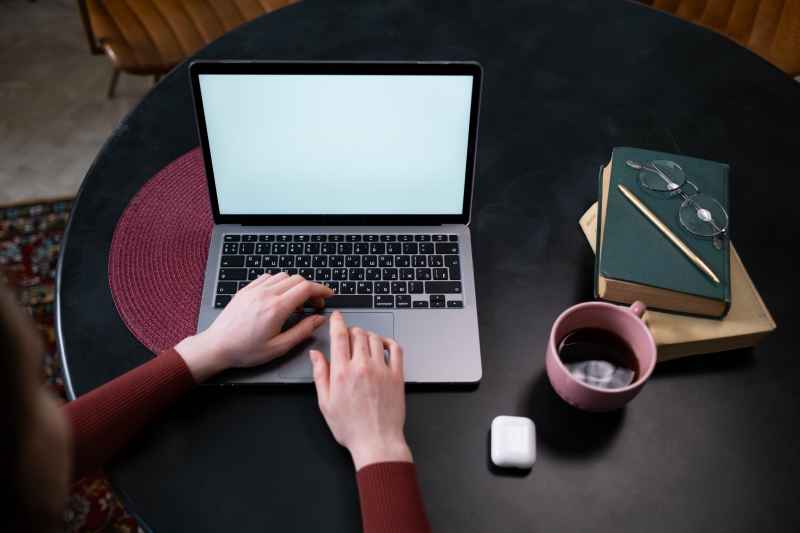 Many of us have been itching to get our hands on a new solid-state drive for some time now. Have you finally made the jump to an SSD? If so, then congratulations! You will enjoy a new level of speed with your computer, unlike anything you have felt before.
However, the next question is, what do I install on my SSD? Whether it's Windows or OSX, this article has you covered.
How to install OS X on new SSD
Method 1: Through Recovery Mode
The latest Mac systems include an OS X Recovery mode that allows you to reinstall the OS X version currently on your system. To do so, insert your Crucial SSD into the drive bay of your Mac computer and follow the procedures below:
Turn on or restart your Mac computer.
Hold the Command and R keys on the keyboard as the startup sound plays.
Only after the Apple logo appears, release the keys.
You can initialize the SSD for first use by choosing Disk Utility from the utility menu once the Recovery menu displays OS X Utilities.
Close Disk Utility and select Reinstall OS X in the Recovery Menu.
Follow the on-screen instructions to reinstall OS X on your Mac.
Method 2: Through Time Machine Backup
If you have a Time Machine backup of your old system on an external drive, you can use it to restore your computer with the new SSD. The steps below will guide you through this process:
Turn on or restart your Mac computer.
Hold the Command and R keys on the keyboard as the startup sound plays.
After the Apple logo emerges, release the keys.
You may initialize the SSD for the first usage by selecting Disk Utility from the menu and following our how to initialize your SSD instruction after the Recovery menu titled OS X Utilities displays.
If your SSD is ready, go to the main Utilities menu and choose Restore From Time Machine Backup.
Choose a backup disk for Time Machine.
Choose the Time Machine backup you want to restore from the drop-down menu.
Select Continue to reinstall OS X and your data onto your Crucial SSD by following the on-screen directions.
Formatting your hard drive for OS X
Before actually installing OS X on your new SSD hard drive, you might have to reformat it. This clears the drive of all data before proceeding, exporting or backing up any data you would not want to lose on your hard disk.
Disk Utility in OS X makes reformatting your hard drive simple. If your Mac isn't working, you can use a second Mac and an external hard drive caddy to complete the task. Alternatively, you can skip this step and do it when installing the macOS or OS X from the Utility page.
To reformat your hard drive using disk utility:
Open Disk Utility.
From the sidebar, choose your new hard drive. Go to View > Show All Devices if you don't see it.
At the top of the window, click the Erase button.
Give your Mac's hard drive a new name.
Select Mac OS Extended as the format (Journaled).
Select Erase.
To exit Disk Utility, hit command+Q when the process is complete.
Understanding OS X
OS X is a Unix-based operating system developed and marketed by Apple Inc. It is the successor to Mac OS X Server and its desktop counterpart, OS X. They chose the name "OS X" because it represents the tenth release of the operating system.
The first version of OS X was released on March 24, 2001, as the successor of the Mac OS X Server, with some internal releases before that date. It was codenamed "Cheetah" because it had fewer features than its predecessor and was slower on older hardware.
The function of OS X on your computer is to manage all of the hardware and software on your computer. It does this by communicating with a kernel, a low-level part of the operating system that manages resources like memory and CPU time. The kernel also handles communication between different processes running on your computer.
OS X includes many built-in applications like Safari, Mail, Calendar, Address Book and iTunes. These applications are in the form of an application bundle, a directory that stores all of the files necessary for the program to run on your computer.
OS X also features built-in system software like Finder (which manages windows and folders), Launch Services (a database used by OS X to locate installed programs) and QuickTime (a multimedia player). These programs are also in the form of bundles, but they do not contain all their files; instead, these bundles link to other parts of your computer.
Features of Mac OS X:
The Dock
Dashboard Widgets
Mission Control
MultiFinder and the Spare "Just a Window" feature permits applications to run without opening any windows. This is somewhat similar to Exposé in Mac OS X Tiger.
In addition, Apple has added other features both from Mac OS Classic which have been removed from the current operating system, such as:
Resume (which was removed in Mac OS X Tiger)
Folder Options and a "Show all files" option which is not available by default.
Folders can be set to automatically show their contents when they are opened. This feature also exists in some versions of Windows.
The ability to open a document in more than one application, as well as the option of choosing which application is used to open a particular file type. This feature was removed from Mac OS X Snow Leopard and later versions.
A "Get Info" window that allows specific properties of a file or folder to be changed without having to open the application that created it.
The ability to create aliases, or shortcuts, files or folders that link to another file or folder. This feature also exists in some versions of Windows.
A Trash can for deleting files and a Recent Items menu for opening recently used files. These features also exist in some versions of Windows.
The ability to hide the menu bar and dock and use a different desktop background for each screen in a multiple monitor setup. These features were removed from Mac OS X Lion and later versions.
An Archive feature that allows files to be compressed into a single file for more accessible storage or transmission. This feature also exists in some versions of Windows.
A built-in text editor called TextEdit.
The ability to use a different keyboard layout for each language. This feature also exists in some versions of Windows.
There are different versions of OS X, which include:
OS X El Captain
OS X Lion
OS X Yosemite
OS X Mavericks
Mac OSX Snow Leopard
Mac OSX Mountain Lion
OS X FAQs
Here are some of the most common questions about OS X:
How do I install OS X?
Insert the OS X flash drive into your computer. If a prompt appears, click install. The installation process takes about twenty minutes to finish and requires that you restart your system once complete.
Can I run Windows on my Mac?
No, Apple computers do not support booting into other operating systems like Windows or Linux.
Can I install OS X on a laptop that doesn't have an optical drive?
Yes, there are multiple ways to install OS X onto a laptop without an optical drive. The simplest way is by using another computer's disc drive, but you can also contact Apple directly and order a USB flash installation disk for free.
Can I use my old programs on a new Mac?
Yes, just because you have a new Mac doesn't mean that you cannot use the old programs that made your life easier. You can install Windows on your computer using Bootcamp or by installing virtualization software such as Parallels or Virtual box to run older operating systems on top of OS X without having to reboot into them.
How do I make my computer run faster?
One way to speed up your computer is by deleting files you no longer need and emptying the trash can regularly. You can also use third-party software to increase performance or disable animations that may be slowing down your machine.
What is the best way to back up my computer?
The best way to back up your computer is by using Time Machine, which comes preinstalled on all Macs. You can also use other backup software or services, but make sure that you are regularly backing up your data so that you don't lose anything in the event of a system crash or accidental deletion.
Conclusion
This article has provided you with the steps to install OS X on a new SSD. We hope that these instructions will help those looking for direction in this process. This ensures that you have faster boot times and better overall computing power with less stress on your laptop battery.
It's essential to back up your hard drive before you start installing OS X on a new SSD. The process is relatively straightforward, but it will take some time, depending on the size of your computer's existing storage space. Installing OS X on a new SSD is much easier than you may think.