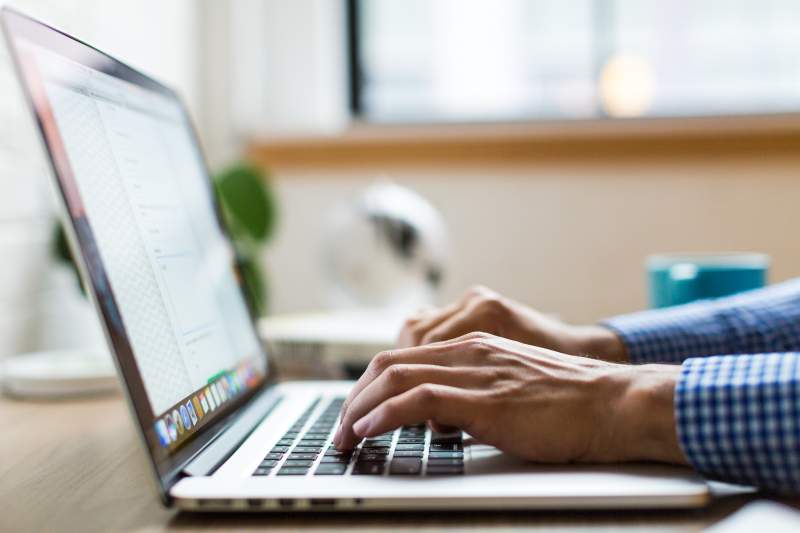 We all know that the best way to store data is on an SSD. The problem is, sometimes they stop showing up on your computer. We've all been there before. It can be a frustrating experience but don't panic if it happens.
A few things might have gone wrong to result in the SSD not showing. This blog post will walk you through everything that needs to be done to fix an SSD that is not showing up on your computer or laptop.
What is an SSD?
SSD stands for a solid-state drive. SSD drives are used for general computing tasks, especially client applications that need to read and write in real-time or near real-time with low latency times.
They can also be used as a boot device which is the best option since they have no moving parts, so there are zero performance implications on startup times of your computer.
SSD drive applications include:
Operating systems (Windows, Mac OS)
Browsers (Google Chrome, Mozilla Firefox)
Email clients (Microsoft Outlook, Apple Mail)
Media players (iTunes, VLC media player)
Video games (PC, console)
Photo editors (Adobe Photoshop, Apple Photos)
Word processors (Microsoft Word, Pages)
Spreadsheets (Excel, Numbers)
Many more applications can benefit from using SSDs, but the ones listed above are a good starting point. SSDs are primarily used in client devices, not enterprise data centres. SSD's are important for any person with a computer or laptop, and it can be a frustrating experience if the SSD does not show up.
Why isn't my SSD showing up?
An solid state drive will often not show up when you first install Windows. An SSD may need to go through a process called "initialization be" before you can use it on your computer.
This is different from fragmentation because the drive itself isn't damaged. Instead, a glitch in how Windows works with solid-state storage causes this error message.
There are, however, other reasons as well why your SSD may not be showing up:
SSD partitions are lost and end up being unallocated space.
The SSD drive's file system isn't recognized.
Memory issues in Windows.
The SSD partition's drive letter is conflicted or missing.
Partitions on the SSDs are hidden.
Driver issues are causing the SSD not to be seen.
The mode/protocol of the SATA storage controller (IDE, AHCI, ATA, RAID, etc.) is incorrect.
A virus or malware has infected the SSD.
The computer's BIOS isn't set up to detect SSDs.
Windows is installed on a different drive than the SSD.
The motherboard's firmware needs to be updated.
How to fix an SSD that isn't showing up in Windows
When the drive is not initialized:
The most common reason an SSD will not show up on your computer is that it needs to be initialized. This process is different from fragmentation and doesn't mean that the drive is damaged; the glitch occurs because of how Windows works with solid-state drives.
To initialize a drive, open Disk Management and right-click on the unallocated space on the SSD. Click "New Simple Volume" and follow the prompts.
If you buy a new SSD and it doesn't appear in Windows Explorer, it's most likely "uninitialized." Before Logical Disk Manager can see a disk, it must first be initialized.
If an old SSD displays the "disk unknown not initialized" message, the same is true. To resolve the issue in either of these cases, connect the SSD to a functional computer and see whether it shows the same error. Windows 10 will require you to initialize the SSD before seeing it.
To do this:
Step 1: Go to your computer's Disk Management.
Step 2: Locate the SSD you wish to initialize and right-click it. Then select "Initialize Disk."
Step 3: Choose the disk(s) to initialize in the Initialize Disk dialogue box. The master boot record (MBR) or GUID partition table (GPT) partition styles are available.
Step 4: Once you pick your partition style, click 'OK.'
When the file system is not supported:
If the first method doesn't work for you, you'll need to consider other options. One possibility is that the file system has become corrupted, or Windows no longer supports the existing file system.
The associated file system concerns are typically displayed as 'Free space,' 'RAW,' or 'Unallocated space,' as explored. Reformatting the disk would be enough to resolve the file system problems.
Step 1: Scan the SSD Using EaseUS Data Recovery Wizard, choose the SSD drive where you lost data and select the "Scan" button.
Step 2: Examine the outcomes. Once the scanning is complete, use the "Filter" and "Search" options to locate any missing SSD data.
Step 3: Recover data from a solid-state drive (SSD). Choose the relevant data and click the "Recover" button to recover lost SSD files.
When there are driver issues:
Another possibility is that the SSD is identified but not visible in "My Computer." This is due to an incorrectly mounted disk drive. Therefore, you can try reinstalling the SSD driver to see if that solves the problem.
Step 1: Select "Manage" from the right-click menu on "This PC." Click "Device Manager" in the System Tools section.
Step 2: Navigate to the Disk Drives section. It should display a list of the storage devices you've linked to your computer.
Step 3: Select "Uninstall device" from the context menu when right-clicking the SSD.
Step 4: Restart your computer after removing the SSD. Connect the SSD once more to see if Windows 10 recognizes it as normal.
When the SSD drive's file isn't recognized:
It's possible that your SSD isn't showing up owing to the drive letter missing or conflicting with another disk, preventing the Windows OS from recognizing it. You can resolve this issue by manually allocating a new drive letter to the SSD in Windows Disk Management.
Here are steps to assign a new drive letter to the SSD:
Step 1: Select "Manage" from the right-click menu on "This PC." Click "Disk Management" in the Storage section.
Step 2: Select "Change Drive Letter and Paths…" from the "Change Drive Letter and Paths…" menu when right-clicking on the SSD partition.
Step 3: Click the "Change" button from the Add, Change, and Remove options, and then pick a drive letter from the list. To confirm, click "OK."
When the partitions are hidden:
Your SSD drive's partitions may not be visible. To unhide them:
Step 1: To unhide partitions, launch a pop-up menu by right-clicking on the partition you want to hide (let's use E as an example). Then select "Advanced"->"Unhide Partition" from the drop-down menu.
Step 2. You will receive a warmth warning from Step 1; click "OK" to continue.
Step 3: To complete the transaction, click "Apply." The E partition will now appear on My Computer and Windows Explorer.
When SSD is not detected in BIOS:
Your OS may be having problems, which is why your new SSD isn't showing up on your computer. Using the BIOS menu is one technique to see if your device recognizes your SSD disk.
If not, here is how to fix it:
Step 1: Reboot your pc and use the F2 key after the first screen.
Step 2: Enter Config by pressing the Enter key.
Step 3: Press Enter after selecting Serial ATA. The SATA Controller Mode Option will appear after that.
Step 4: To enter BIOS, save your settings and restart your computer.
There are a few things you can try if your SSD is not detected in BIOS and the method above does not work:
Make sure that the SATA port on your motherboard is enabled in BIOS.
Try another SATA cable.
Try another SATA port on your motherboard.
If you have an external dock for your SSD, try another USB cable.
Try another port on your dock (if you have one).
Make sure that the power supply to your SSD is connected and up to date, as well as sufficient for your SSD's needs.
When there are memory issues:
Memory problems in Windows frequently prevent the SSD from being recognized. The Windows Memory Diagnostic program helps diagnose and repair RAM and hard drives problems. The Windows Memory Diagnostic tool can be used as follows:
Step 1: In the Start menu, type Windows Memory Diagnostic, right-click on the Best Match, and select Run as administrator.
Step 2: Save any unsaved work and then choose Restart immediately to check for errors (recommended).
The diagnostic test will run automatically after your PC restarts. The test should take several minutes; after it is finished, your computer will immediately reboot and show the test results.
After that, visit Disk Management or File Explorer to see if Windows 10 has detected the SSD. The SSD can then be initialized using Disk Management, as described above.
The best way to prevent your SSD from not showing up is by making sure it is properly partitioned and formatted before installing Windows. If you have already installed Windows and the SSD isn't showing up, you can use third-party software to fix the issue. If all else fails, you may need to replace your SSD drive.
Conclusion
An SSD will not show up because the hard drive is either because there is no space or there may be a problem with your computer. You should try to back up and delete files from your desktop first before proceeding with any further troubleshooting steps. Once you have fixed the issue on your computer, you can plug in your new notebook SSD and enjoy faster speeds.
If none of the fixes outlined in this blog post works for you or if you are still experiencing issues with your computer, it may be time to contact a professional IT specialist who will have better insight into what is going on and how best to proceed.