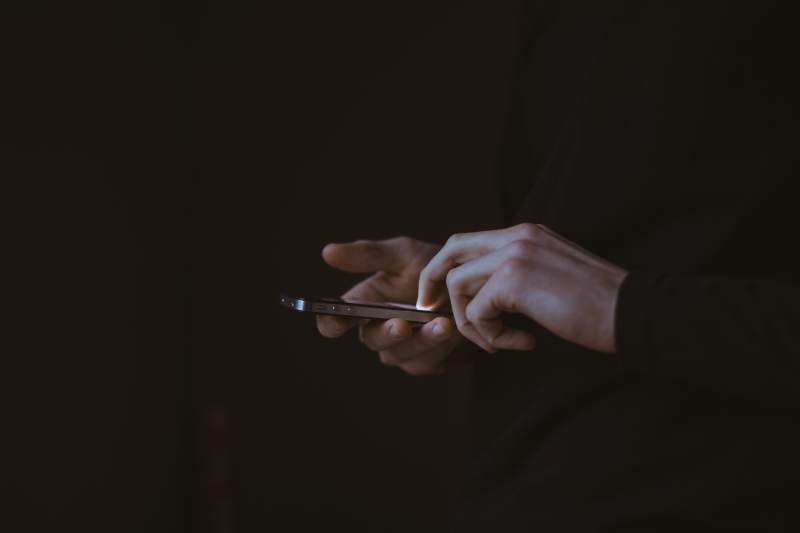 Introduction
Cloud storage is among the best additions we have in our technology, and it makes a world of difference in terms of convenience and speed.
You can store a lot of data on the cloud and view it from remote locations, which will help save time.
Like regular storage, you might run out of storage and need to delete a few things from your Google drive.
The better choice is to expand the storage but if you want to delete some of your files, here is a guide on how you can do it;
How to Delete Files from Google Drive On iPhone
Google Drive is a popular file storage and sharing platform, and it is excellent for keeping your data safe.
You will get 15GB of storage by default, and you can pay for more if you need it, and most people opt to delete some files and create space.
If you want to delete some of your files on Google drive, here is how you can go about it;
• Launch the Google Drive app on your phone.
• Go to files by tapping on the file icon at the bottom right of your screen on the landing page.
• Tap on the three dots beside the file you want to delete, and you will get a list of options. Scroll down and tap remove. A confirmation screen will pop up, and you need to tap remove again.
When you delete Google Drive files, they will go to the trash folder, still taking up space. You, therefore, need to follow it up and delete them in the trash folder as well.
• Tap on the menu icon at the top left of your screen and select trash in the list that comes up.
You will see all the files you had on your phone, tap on the three dots next to the file you want to delete and scroll down to "delete forever."
Confirm the action in the following pop-up menu, and you will have successfully deleted the file permanently.
How to Move Files between Google Drive Accounts
Google Drive is a popular option for many people, including iPhone users, because they offer incredible speed and an almost limitless storage capacity at an acceptable price range.
You get a Google drive account for each Google account you open, and some people have more than one.
You can transfer files between the accounts if you want to, but it could get complex if you don't know what you are doing.
The most obvious choice will be downloading the files onto your device and uploading them onto the new account.
This is hectic, and an obvious problem that comes with it is that you will spend more data. You will spend the size of the file in data to download it then spend the same amount uploading to the new account, which can be hectic if the file is large.
There are several ways to move the files directly from one account to the other. Let us look into each one and help you figure out the best for you;
Sharing folders or files to another account
This is the simplest method, and it works fastest. Log into your primary Google drive account, select the folders or files you want to move, and click on the share icon. A pop-up window will come on the following screen to enter your second Google account.
Make sure you set it to the editor on the permissions, then click send. Log into your second account and go to the Shared with me tab. Google Drive won't allow you to copy the folder you sent, but you can copy the files within it.
Copy the files and move them into the folder you want in your new Google Drive account. You can create a new folder in the account before moving the files, so you have a place to save them. You can delete the original file from your primary account.
Move the file using a cloud transfer tool.
Multi-cloud is a web service that helps you move files across multiple cloud drives free of charge.
You need to create an account then log into it. Click on 'add drives,' then select Google drive from the list.
On the following page, add your primary Google drive account, then repeat the steps to add your second Google Drive account.
Now open your first account and select all the files you want to send, then right-click and select 'copy to.'
A pop-up window will present you the option to move your file to the second account, select the account and click the transfer button then wait for the process to complete. This might be a long process, but it always works, and it is free.
Google Drive and How It Works
Google Drive is an exciting platform created by Google where people can store their photos, videos, and other documents.
It is a cloud-based platform for storing files online. It also works with your other Google accounts, such as your email.
To go to the Google drive website, you just need to type drive.google.com in your web browser. Besides the website, Google has also developed an application called Google Drive that can run on your desktop, laptop, and even your smartphone device.
Security
One might wonder if it is safe to store your files online due to the increase in the number of cybercrimes that occur these days. Well, Google has a solution.
Google has developed several ways of ensuring that your data is kept private. You first link your Google mail account and then set a preferred password to create an account.
After that, to log in, you need to type in your username and preferred password, and you can gain access to your Google Drive account.
Besides that, one can add a two-step verification, such as the Google authenticator. This ensures that all your information and projects are safe from data pirates.
All these security measures have been put in place to ensure that you and only you will gain access to your Google Drive account.
This is enough evidence that Google Drive is safe for your files and other folders.
Accessibility and uses
Once your account is ready, you can access your drive files using any computer, laptop, desktop, tablet, and even smartphone. So long as you have your correct login details, accessing your files can be done anywhere.
Google drive is also convenient since it is backup storage for your files. Even when you lose your device with critical documents, photos, videos, and other important files, you will still gain access to them if you had saved them to Google drive.
Another exciting thing about Google Drive is arranging files in your preference. You can create new folders or add files to your existing folders. There are no specific amounts of files that you can store in your Google Drive account.
This makes it cool since you can store all the bulk files on your devices. You can never worry about losing essential photos or projects if you have a Google drive account.
Besides that, Google Drive comes with various applications that are very handy in managing your files and other projects.
Google drive has access to Google docs; therefore, you can write documents directly into your Google Drive account, and therefore you can never lose any file. The good thing is that Google docs work similarly to Microsoft word.
Google Drive also has access to Google sheets, where you can get a spreadsheet and work on your projects just like you would in Microsoft excel.
You can also run your presentations in Google slides which work similarly to Microsoft PowerPoint.
Google Drive can also access the Google slides. This makes managing work in your Google Drive account a lot easier.
Google Drive also has a feature where you can network several computers that belong to you. Any change you will undertake will be duplicated and effected on all your connected computers, syncing the data.
Google Drive offers you a lot of free storage space to store all your essential files and folders. This space is just enough for many users. If you require much larger storage space, you can get it by paying a small fee to Google.
Conclusion
Google Drive allows you to connect with other Google Drive users. Therefore you can share photos, videos, files, and other folders stored in Google drive. This is handy, especially when sharing large amounts of data.
You can delete items you no longer need in your Google Drive account. You can also easily access the recent items you have worked on, saving you precious time. These features make Google drive a valuable asset for any company or individual.