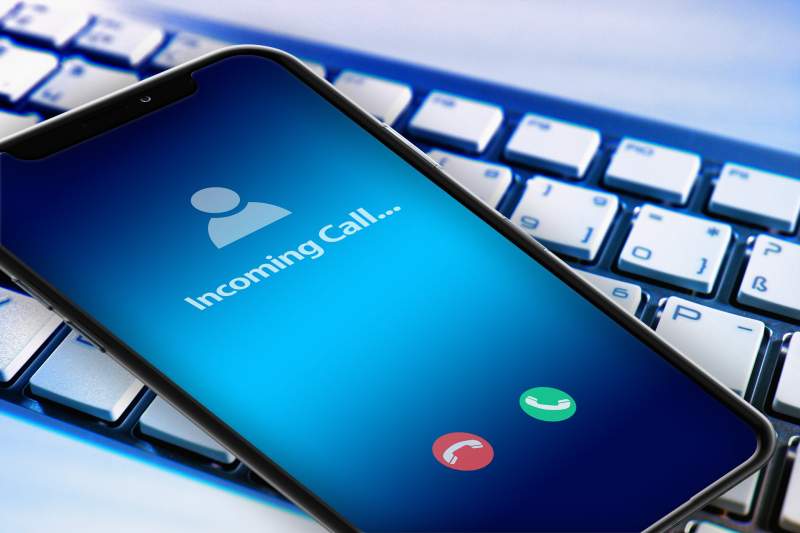 Introduction
Technological advancements have made the world a small place. In a matter of minutes, you could relay information to a person thousands of kilometers away. Communication is now easier and faster.
This has its bright and dark side; the dark side is that you could be scammed or lose your information that easily.
Receiving spam calls or messages can be annoying, whether from the government, wrong number, or scammers. More so, spam is one of the channels fraudsters use to trick people into conning them.
This practice poses a serious security threat to personal data. As a result, giant tech companies like Apple are now designing their devices with options to block calls and messages from unknown phone numbers.
If you've had enough of the spam calls or messages from unknown numbers, then you have come to the right place. Below are two methods on
How to block international calls on iPhone
You can decide to use an inbuilt security feature called Silence Unknown Caller or a third-party app that detects and blocks spam calls.
Option one:
Using the Silence Unknown Caller
On your iPhone screen, tap Settings
Select Phone
Select Silence Unknown Callers
Turn it on
Option two:
Using third party Apps
Visit the App Store to download an app that will filter and block spam. Third-party apps from other software developers could also work.
On your iPhone home screen, tap on Settings
Then select Phone
Tap Call Blocking & Identification
Find the app you want to give permission to and tap on it to permit it.
More Information
Before you decide to block all the calls from unknown numbers, ensure that you have saved all important phone numbers in your contact list.
We all have been there, and both know that there are some calls and messages you wouldn't want to miss.
When using the Silence Unknown Caller feature, all phone numbers you haven't saved on your contact list and those you haven't texted or shared via email will be silenced and sent to your voicemail. Your phone won't ring at all, no disturbances!
The calls from unknown numbers are then listed on the recent calls list. You can later check the list to determine whether to call them back or not. The Silence Unknown Caller feature is only available on iPhone 13 and later versions.
Note that if you receive an emergency call, the Silence Unknown Caller feature will be disabled for 24 hours. But this is just temporarily, to ensure that you are easily reached and do not miss any important call.
The third-party apps label phone numbers and categorize them into different groups, for example, Spam or Telemarketing.
When you receive a call, your iPhone will compare the phone number to the list on the third party. If the app determines that the phone number is spam, it is automatically blocked.
The incoming phone numbers are never sent to the third-party developer for security purposes. You can remove the third-party app anytime you feel like it if you are not using it.
Extra Tips to Make Your iPhone More Secure
We all have an idea of how bad things can get if our phones get hacked. The consequences of losing your personal & financial data to a hacker are adverse.
Waking up one morning with a zero bank balance is the last thing you want. Or worse, in debt with a loan you know nothing about simply because a hacker got hold of your details and used them to borrow money.
For this reason, we need to be vigilant in ensuring that our iPhones are hackproof. The good thing is most of these features are present in the iPhone. All you have to do is enable or disable them.
Please note that enabling and disabling some of these features might restrict the normal working of your iPhone. It is up to you to decide which one to sacrifice for the sake of your security. Below are a few things you can do to your iPhone to make it more secure.
Turn off lock screen notification
When the lock screen notification of your iPhone is on, a stranger can easily oversee the information displayed on your lock screen.
These could be messages, emails, or pop-ups notifications from installed apps containing critical information like confirmation codes and financial data. If it falls on the wrong hand, such information can be very harmful.
No pop-ups or messages will be displayed if the screen is locked by turning your lock screen notification off.
Turn off automatic WIFI connection to known networks
Connecting into a WIFI connection, you don't know, might come with consequences hard to bear. iPhone can automatically connect to known WIFI hotspots without asking for permission.
This is a great feature but might have consequences, especially when you unknowingly log into a fake hotspot created by a cybercriminal. A hacker can compromise your data, and that's why it's wise to turn off this feature.
Turn on two-step verification for iCloud and Apple ID
Two-step verification will prevent unauthorized people from using your Apple account. Setting up two-step verification will require you to register your other devices.
The device(s) you choose will receive a verification code whenever you sign in to your Apple account. With two-step verification, it's going to be difficult for someone to gain access to your account.
Virtual Private Network is a useful tool when browsing using your iPhone. Your internet traffic is encrypted, making it difficult for a hacker to intercept and analyze.
Disable Siri on the lock screen
Did you know that Siri can communicate with anybody and not just you? Yes, that's right! This means that someone can extract data from your iPhone on a lock screen using Siri.
Disabling Siri on the lock screen will prevent it from giving away confidential information. You don't have to completely disable Siri; disabling it from activating on 'hey Siri' command on the lock screen is enough.
Turn off the cookie and auto-fill option in your browser
Cookies allow websites to store and remember your preference and online habits, which in some cases improves page load time.
While cookies may seem helpful to your day-to-day browsing, in the hands of a hacker can cause you trouble. This is because the cookies may store your sensitive data.
Turning off the auto-fill option in your browser prevents someone from logging into websites using your credentials.
Useful iPhone Privacy & Security Feature You Dint Know About
With increasing cases of cybercriminals, many tech companies, including Apple, are now adding plenty of tools to protect their users from being hacked. Some of the tools available on the iPhone include the following.
The latest versions, including iOS 12 and higher, come with a password auditing tool. With these tools, you will know how many websites you have used the same password allowing you to give each website a unique password.
Set encrypted message to auto-delete
All the messages sent using the Apple Message App are encrypted end-to-end. This makes it harder to be intercepted by intruders, and no one can read them except for you.
Of course, unless they get a hold of your phone, for this reason, it's advisable to set the encrypted messages to auto-delete.
Safari is a built-in web browser with advanced privacy features that Google Chrome and the likes are yet to conceive.
The latest version prevents sites from tracking your online history and allows you to select the website that can access your microphone and camera.
Automatically create unique and hard-to-crack passwords
iOS 12 and higher versions come with a tool that automatically creates complex passwords. You now don't have any excuse for coming up with a weak and easy-to-guess password.
It even gets better; you won't have to memorize the complex passwords or write them down. The iOS saves them to your keychain and synchronizes them across all your iOS devices.
Scrutinize and block apps that have access to your microphone, location, camera, etc.
It's funny how an android user can download a calculator app, and then during the installation process, the app asks for permission to access the microphone, camera, etc. That should raise your alarm!
With iOS, there is an easy way to see permissions you have given different apps, allowing you to deny any permission you feel uncomfortable guaranteed to a specific app. Be careful which apps you permit to access your camera, location, microphone, etc.
Conclusion
Being vigilant at all times when using your iPhone is very important. You can lose your data to a hacker even if you have your iPhone in the grip of your hand.
Blocking international numbers is very easy; as discussed, you don't need to be a tech wizard to do that. You can use third-party apps to block unknown numbers or use in-built tools to achieve the same.