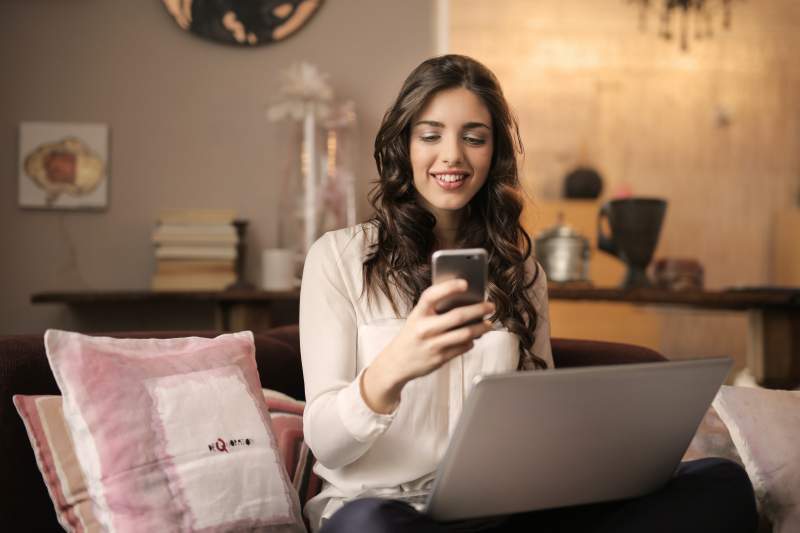 Introduction
If you have ever had to block a number on your iPhone, then you know that it can be a little tricky to keep track of all the missed calls from that number. Thankfully, there are a few ways to see missed calls from blocked numbers on your iPhone.
When you block someone on your iPhone, you're telling your phone not to communicate with that person anymore. You'll no longer receive calls, messages, FaceTime requests, or notifications.
If you want to know how to see missed calls from blocked numbers on your iPhone, you are in the right place. We'll provide you with instructions on how to do just that.
How To See Missed Calls From Blocked Numbers On iPhone
You won't see blocked numbers on your call logs unless you have the Firewall application. These calls will appear in the "Recents" call log. To access and see the missed calls from blocked contacts on your iPhone, you'll have to tap on "Recents" when you scroll down on the app.
You'll see a list of all incoming and outgoing calls made through the app. The blocked numbers will have a little red lightning symbol on the left side.
What Is The Application Firewall?
Firewall is an application that controls connections from other computers on your network to your computer. It's only available on iPhones currently, and you can get it from the App store.
Once you have downloaded it, you can purchase a subscription from within the application then set up your calling modes.
Because iOS 11 is the minimum supported OS for Firewall, you'll need to update to iOS 11 or later to utilize the program if you're using a previous version.
AT&T, Verizon, T-Mobile, Sprint, and US Cellular are the only carriers that currently enable Firewall.
The Firewall is designed to block unauthorized access to the mobile device and its contents. It also helps prevent malicious software and websites from infecting the device or stealing your information.
Whenever an application tries to connect to the Internet, the Firewall will check the app against a list of allowed and blocked connections.
If the app is allowed to connect, it will be granted access to the network; if it is blocked, it will not be able to connect.
How Does Firewall Work In iPhones Calls?
Any number that isn't on your whitelist is screened by Firewall, which bans all spam calls.
The program transfers your phone number to a Firewall number, which means that all incoming calls to your regular mobile phone number are routed through the Firewall system.
It'll allow you to construct a whitelist from your device contacts during onboarding, which you may add to or delete. The Firewall will connect a call if the number is stored on your whitelist.
The Firewall will prevent incoming calls from numbers that aren't kept in your whitelist. All filtered calls will be immediately sent to voicemail, and the call will be transcribed for you by Firewall.
How Much Will Firewall Cost You?
If you sign up for Firewall via the Apple Store on your iPhone, you'll get a free subscription (trial period).
Your calls are sent to a Firewall number when you use Firewall. The free subscription includes full Firewall capabilities, including whitelisting and blocking robocalls.
In addition, you'll get access to the use of a temporary Firewall number and voicemail (customized).
However, you should note that you will be charged for a paid subscription unless you cancel before the trial period.
Firewall is a unique and affordable robocall blocker program; it'll only cost you a small fee of $3.99 per month.
When your membership subscription ends, you'll have to reactivate it to enjoy the Firewall application and its numerous features.
You may cancel your Firewall membership at any time you desire. You'll have to cancel your subscription through your iTunes account.
Note that you have to disable call forwarding before canceling so that your calls don't continue to forward to the temporary number.
What Happens When You Block A Contact?
If you block someone, they will not be able to contact you through any of the apps on your device; this includes email, text messages, phone calls, and FaceTime. Additionally, blocked contacts will not be able to see your profile or find you in searches.
If you block someone on your iPhone, you will also block them on your iPad and Mac. You will also not be able to receive calls, messages, or FaceTime from that number.
How To Block Someone On Your iPhone
You can block someone you know or an unknown number. You can block someone on an iPhone through the calls app, the Messages app, or Facetime. We'll show you how to do each. To block a contact on your iPhone;
Go to the Contacts app and open it.
Go to the contact you want to block and tap on it.
Tap "Block this caller" after scrolling down.
If you block an unknown number, the caller will be sent straight to your voicemail. However, you won't get any notification.
Alternatively, you could;
Go to "Recents" call list, favorites, or voicemail
Tap on the contact you desire to block
Tap on it, scroll down, and tap on "block this caller."
Unblocking A Contact On Your iPhone
Sometimes, you may want to unblock a contact, maybe you accidentally blocked them, or they are back in your good graces. If you block someone by accident, you can unblock them at any time by following these steps:
Go to the phone section of the Settings app.
Tap on Blocked. You'll see the blocked contacts list.
You should find the contact you want to unblock and tap on them.
Tap on "Unblock."
How Can You Unblock Messages On Your iPhone?
There may come a time when you want to block a phone number from sending you text messages but then change your mind.
Or, maybe someone has sent you a text message from a blocked number, and you want to be able to read it.
Whatever the reason, it's easy to unblock messages from blocked senders on your iPhone. Here's how to unblock messages on your iPhone:
Go to Settings and tap on "Phone."
Scroll down and tap on "Call Blocking & Identification."
There will be a list of all the phone numbers you have blocked on your iPhone.
Tap on the "unblock" sign next to the contact you want to unblock.
How To Filter MessagesFrom Unknown Contacts On Your iPhone
There are many reasons to filter messages on your phone. Maybe you don't want to see notifications from certain people or groups, or you only want to see messages from known contacts.
Whatever the reason, filtering messages can be a great way to keep your phone organized and help you focus on the important messages.
You may separate iMessages from individuals who aren't in your contacts list into their tab in the Messages app if you don't want them to clutter your list of texts.; this allows you to manage communications more easily without blacklisting unknown senders.
You can also choose to have all notifications silenced or just banners and alerts. To enable this filtering on your iPhone, follow these steps:
Go to the Settings app
Tap on "Messages"
Swipe to the right to enable "Filter Unknown Senders."
You should now see two tabs at the top of your Messages app: one for all your contacts and SMS messages and another for iMessages from unknown senders.
How Can You Report Spam Or Junk In The Messages App?
If you receive a message on your iPhone or from an unknown contact, you can report it if you are suspicious about the legitimacy.
Underneath the message, you'll see the words: "Report Junk."
Tap on the words and then confirm by tapping "Send."
Apple will then review the message and take action.
You should note that reporting spam does not prevent the sender from sending another message. You must block the contact if you do not wish to receive these communications.
Conclusion
If you're having trouble seeing missed calls from blocked numbers on your iPhone, don't worry – we've got you covered. Normally, when you block a contact on your iPhone, the person won't reach you, and you won't be able to call or message them.
However, with the Firewall application installed on your iPhone, your missed calls will be forwarded to a Firewall number where you will be able to access them.
Blocking a contact is a great way to avoid unwanted calls, messages, and FaceTime requests. And if you block someone by accident, you can unblock them at any time by following our tips. Thanks for reading our guide. We hope you found it helpful.